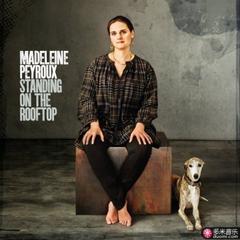 专辑介绍
Genres: Jazz Released: 03 June 2011 2011 Pennywell Productions, Inc. Under Exclusive license to Universal Music International B.V. Vocalist Madeleine Peyroux can best be thought of as a Billie Holiday for the 1990s. Like Holiday, Peyroux was marketed as a jazz singer, when what she seems to do best is sing blues music. Though Peyroux may remind some listeners of Holiday, there are differences, and she has her own sense of phrasing and interpretation. Her 1996 Atlantic Records debut, Dreamland, is a brilliant recording, as Peyroux´s distinctive voice is not hindered by overly intricate arrangements. Most of the accompaniment on the record is light and sparse, ...展开全部»
Genres: Jazz
Released: 03 June 2011
2011 Pennywell Productions, Inc. Under Exclusive license to Universal Music International B.V.


Vocalist Madeleine Peyroux can best be thought of as a Billie Holiday for the 1990s. Like Holiday, Peyroux was marketed as a jazz singer, when what she seems to do best is sing blues music. Though Peyroux may remind some listeners of Holiday, there are differences, and she has her own sense of phrasing and interpretation. Her 1996 Atlantic Records debut, Dreamland, is a brilliant recording, as Peyroux´s distinctive voice is not hindered by overly intricate arrangements. Most of the accompaniment on the record is light and sparse, the way it should be for a singer with such a unique voice. Her debut album features a cast of top players from the New York jazz scene, including pianist Cyrus Chestnut, drummer Leon Parker, guitarists Vernon Reid and Marc Ribot, and saxophonist/clarinetist James Carter.