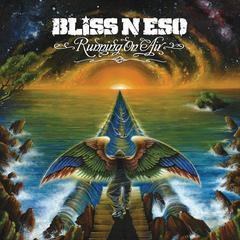 专辑介绍
For three albums Bliss N Eso have unashamedly been telling us just how good they are – I never believed them. Or, perhaps more precisely, they never managed to convince me of the fact. Precociously talented, the Sydney trio´s records have always contained moments of brilliance. Such moments however, have always been the exception, not the rule. With their 2008 release Flying Colours, the scales began to tip the other way; they delivered an album that was lyrically considered, musically accessible and diverse enough to appeal to the wide mainstream audience Australian hip-hop music so desperately covets. And, on Flying Colours, when they hit the mark, they did...展开全部»
For three albums Bliss N Eso have unashamedly been telling us just how good they are – I never believed them. Or, perhaps more precisely, they never managed to convince me of the fact. Precociously talented, the Sydney trio´s records have always contained moments of brilliance. Such moments however, have always been the exception, not the rule. With their 2008 release Flying Colours, the scales began to tip the other way; they delivered an album that was lyrically considered, musically accessible and diverse enough to appeal to the wide mainstream audience Australian hip-hop music so desperately covets. And, on Flying Colours, when they hit the mark, they did so spectacularly; sampling Angus and Julia Stone's ´Paper Aeroplane´ was a unequivocal master stroke. Maybe they were as good as they'd been spruiking all these years? I still wasn't convinced.

I am now. After one listen of their latest record, Running On Air, I felt like the boys had jumped through the speakers, grabbed me by the scruff of the neck, slapped me in the face and exclaimed "we told you so…and you're a bit of a dickhead for not believing us in the first place." This is a career defining album; an album by which every new hip-hop release in this country will be judged, and deservedly so.

Sonically, the album is astonishing – a combination of talent and, undoubtedly, cash. Production was predominantly handled by Hattori Hunzo, the ubiquitous M- Phazes and Matik. These three represent the best of Australia's production talent and they've created a sound that is ridiculously slick and that keeps the listener guessing at every turn. (One of them here had the gall to sample Kasey Chambers - the jury's still out.) Running On Air opens with ´Never Land´ an unnecessary but excusable voiceover and musical introduction. There's some guy talking about a bird with no legs and the wind. Seemingly it's an attempt to say something profound, but really, all it does is get in the way of listening to the music. Skip it and get to the good stuff. The album really takes off with the galloping drums and ear piercing horn section of ´Flying Through the City´. This is vintage Bliss N Eso with both MCs duelling rapidly over a bouncing bass line, interrupted only by a sample of Quincy Conserve's ´Alright in the City´ which cleverly serves as the songs vocal hook. It's a fitting opener and one that sets the precedent for what's to follow.