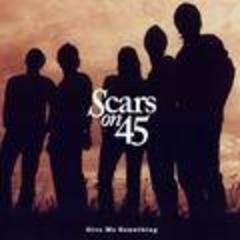 专辑介绍
Genres: Alternative Released: Jan 17, 2011 2010 Chop Shop/Atlantic Recording Corporation for the United States and WEA International Inc. for the world outside of the United States. All Rights Reserved. Fell in love with them while listening to the Spectrum on Sirius Satellite! This EP is captivating and the vocals melodic. Please go back and release a full LP! You left us all wanting more!展开全部»
Genres: Alternative
Released: Jan 17, 2011
2010 Chop Shop/Atlantic Recording Corporation for the United States and WEA International Inc. for the world outside of the United States. All Rights Reserved.


Fell in love with them while listening to the Spectrum on Sirius Satellite! This EP is captivating and the vocals melodic. Please go back and release a full LP!
You left us all wanting more!